Digital investment specialist Findependent relies on online onboarding from Hypothekarbank Lenzburg
---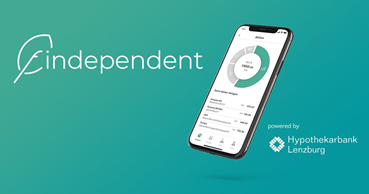 New customers can now open their investment account with Findependent digitally. The Aarau-based startup relies on Hypothekarbank Lenzburg as its technology and banking partner.
Findependent is the seventh user of the online onboarding solution, which Hypothekarbank Lenzburg developed together with Lausanne-based technology partner Twist Lab. The onboarding runs via a web browser and can be done with a smartphone, tablet or laptop. With more than 50,000 accounts already opened digitally, account provider Neon Switzerland is the most prominent user of this technology.
Thanks to the open interface architecture of the Finstar open banking software, which was developed by Hypothekarbank Lenzburg and is used for account and custody account management for Findependent customers, customer data can be transferred securely and automatically between the Findependent system and Hypothekarbank Lenzburg.
More about it on www.hbl.ch (press release German only)
Top