Integrated IT solutions for private and universal banks.
Customized and cost-effective.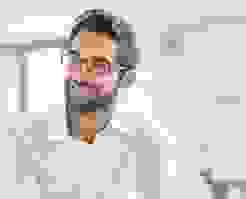 ---
«The customer decides which services to acquire from us, which to provide themselves and which to obtain from third parties.»
This entails our customer banks paying only for the services that they actually use. So they profit from optimal efficiency with maximum cost transparency. And in order for the migration to Finstar® to go smoothly, our experienced experts support and accompany you on your way into a new era of banking. With professional consultation services pertaining to banking-related and technical issues. At the same time, with slim migrations and focused training, we ensure efficient use of Finstar Open Platform. From A to Z. From zero to a hundred. From bankers for bankers. From us for you.
Do you have a specific question or would you like to know more about a possible cooperation? We look forward to hearing from you.
Top